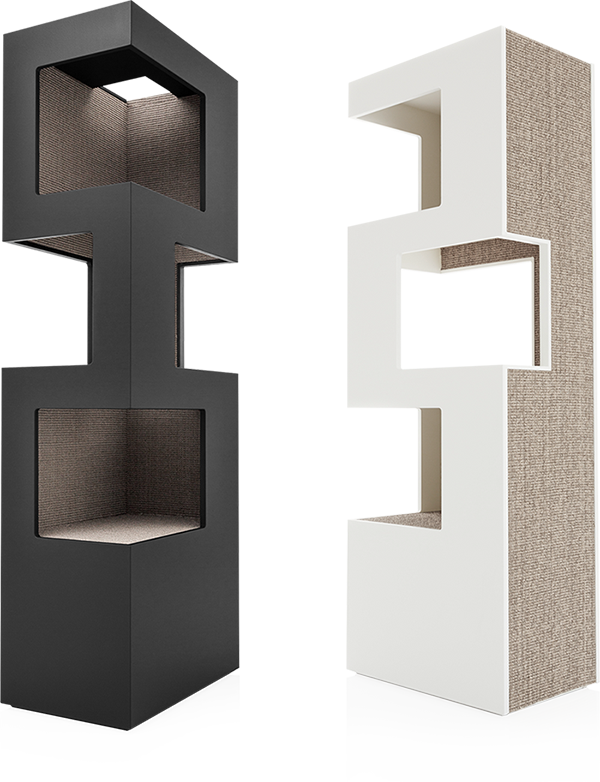 SWISS DILIGENCE
10 years ago we started creating and manufacturing cat trees according to our Swiss ideas.
Since then, our objective has been to develop a product that complies with the highest quality standards for men and cats.
We have had enough of those cheap Far East imported products which do not fulfil our style expectations. In collaboration with a Swiss architect from Cantón de Solothurn, we created a completely new concept:
At last a model that can be integrated with modern furniture!